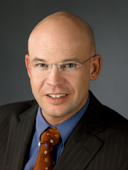 Vision & Values
As a business professional, I strongly believe in my own set of values:
Honesty, attitude, fairness, outstanding customer service, re-lationship, rewarding success, do as I do mentality, passion, happiness, inspiration to others.
                                            Sales Leader and Sales Professional
Everyone needs to sell; everyone is selling. The mother of all sales, is the selling of ourselves to others. In school. While dating. For the job.
Before we are able to sell anything else, we have to sell ourselves. Because the inner buying process is based on the principle of like and believe, without these core attributes,
a sale is not likely; or better yet, not possible.
Everyone is in sales throughout all times, whether or not they are in selling as a profes-
sion. My original sales experience is coming from selling computer technology and soft-ware development of the industry market leaders. I discovered that sales is easier when working with happy clients, who happily refer me to others, to make them happy as well. The more happy clients, the more referrals, the more happy clients.
To get a name in the marketplace requires time, enthusiasm, memorable-, personal- and outstanding service. My approach had been very personal, and I had been rewarded with record sales, overachieving all set targets and quotas – worldwide – with the compa-nies I have been, and the one i founded.
Later my sales success were based on B2B telephone sales. The challenge had been to create valuable relationships through the method of cold calling. Telephone based pro-specting has the big disadvantage of being reduced to voice, tone and words.
During the years I first managed a team of 5 – later a team of up to 15 individuals. With a team it is more difficult to over perform, unless every sales person is overachieving tar-gets. When hiring, I chose attitude over in depth knowledge. I chose happiness over pro-fessionalism. I chose smartness over business diplomas.
You can't teach happiness, nor intelligence.
Sales training, better yet – personal coaching – on a daily basis, can produce record sales success, if the person you have hired has the right attributes in the beginning. Rewarding success, not just with money but also recognition, provides further motivation.
As a Managing Sales Director with profit & loss responsibility, business decisions boil down to margin. My offices and business units were always profitable, as a direct result of overachieving set budgets and targets.